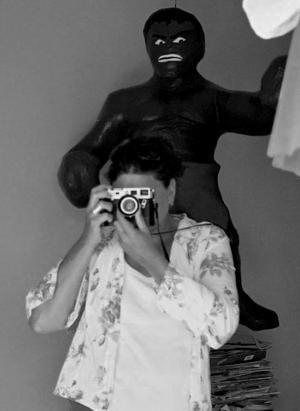 Kirsty Griffin (+64) 021 986054
Viv Kernick  (+64) 021 2431041

bellapacificmedia@gmail.com

Kirsty Griffin was born in Aotearoa / New Zealand -   Ngati Porou, Ngati Awa
she attended Waikato University studying Anthropology and Sociology .
she completed a  1 year Film and Television training course "He Taonga I Tawhiti". 
She then worked for twelve years as a set decorator and art director on local and international movies.
She began her photographic career in 2002 as an onset unit stills photographer for both New Zealand and international feature films, working for production companies such as Netflix, Warner Bros, New Line, Blumhouse films, Sony International, Starz TV Network, Columbia Pictures, Fox Studios, Disney Studios, BBC, ITV, STX and Film 4
During this period she pursued her documentary career working for NGO's 'Child Fund' in East Timor , 'World Vision' in Cambodia and South Africa , 'The Doe Fund' in New York City and 'NZ Aids Foundation' in Tonga.
She attended documentary photography workshops with the late great Mary Ellen Mark and Maggie Steber.
Her work has been published in New Zealand Magazines – On Film, Metro, Achievers, Next, Mana, Express, Listener and the NZ Herald. International magazines Empire, Fangoria, Lino, Emmy and Radio Times, American Cinematographer
Kirsty Griffin and Viv Kernick established Bella Pacific Media in 2011, after spending a year in New York City studying Documentary Photography and Photojournalism at the International Center Of Photography, where Kirsty received the 
Helen M Stummer scholarship.
Their film 'Wayne' was their first funded short documentary as part of the first Loading Docs initiative in 2014. Based on this film they received funding from NZ on Air's Digital Media Fund to produce a further 8 films within the same supported community.  'Amy Street' web series  - which has been took out the top prize in many web festivals around the world, including the grand Jury prize in Melbourne.

Their documentary for TV 3 "House of Champions" a story of 3 flatmates on their way to
Special Olympic Glory  won the Audience choice award at the L.A disability festival.

Their Documentary "Pluck" set on the Chatham Islands won best NZ short doc at Doc Edge Festival 2020 , won best short film by a Maori Director at the Wairoa Film Festival 2021 
and screened at many film festivals around the world.
-  
We love the short form Documentary as a succinct way to tell a small important aspect of a person's life.